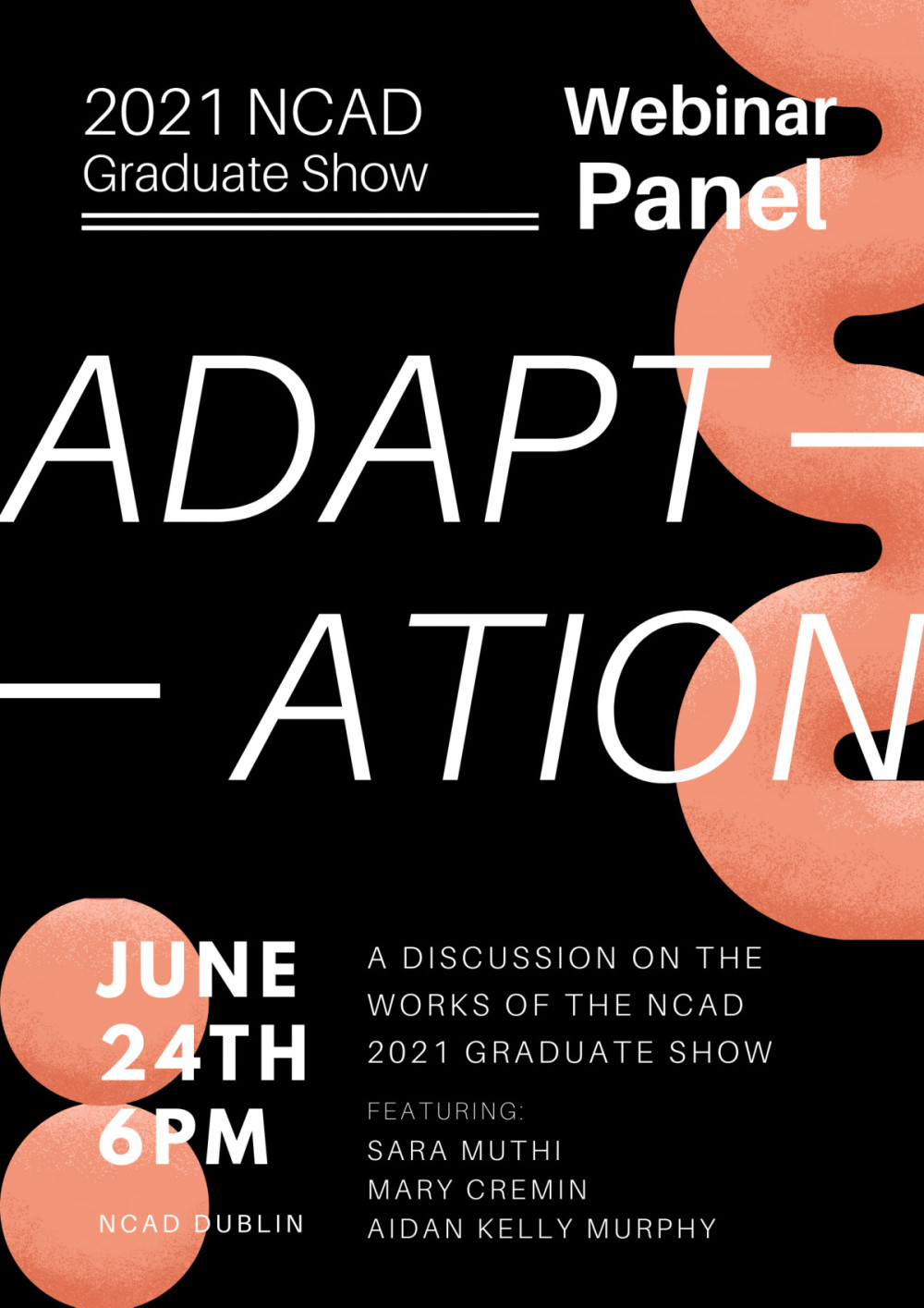 Adaptation - Critics respond to the work of NCAD's graduating artists and designers, 2021
This is the second graduate year that has dealt with studying and creating under the shadow of the COVID-19 pandemic. During this time, bedrooms became studios and kitchen tables became classrooms. This past year and a half has been all about 'Adaptation'.

With this in mind, we invited the Dublin based curator and writer, Sara Muthi, the Arts Editor for The Thin Air, Aidan Kelly Murphy, and Mary Cremin, curator, writer, and director of the Void Gallery, to discuss the effects, works and inspirations of the NCAD 2021 Graduate Class.

The event was organised and chaired by graduating students of the Visual Culture BA programme at NCAD.