a seat at the table
Lauryn meredith
My practice explores a set of interrelated themes such as identity, race, history and ancestry. This work is centred around African hair. I noticed that when doing my haircare routine, the set-up looked like a shrine with all the materials laid out. I wanted to bring about the idea of styling African hair as a ritualistic experience.
Traditionally worn by enslaved women and labourers, the Durag promoted the development of waves and braids, among other styles. It was exclusively functional until the 90s, where it became a symbol of Black Culture. The Durag suddenly took on a "criminal association", seen as lower class. But now black communities are taking charge to reclaim the Durag and redefine it. In music, art and fashion, the Durag is seen as a symbol of identity, resistance, and a tribute to black culture.
My work brings about the idea that this tainted fabric has been now reclaimed as a symbol of power. Despite its practical uses, if we remove all the misconceptions, we will find that at the most basic level, it's just self-maintenance cloth that is fundamental to black culture and African hair.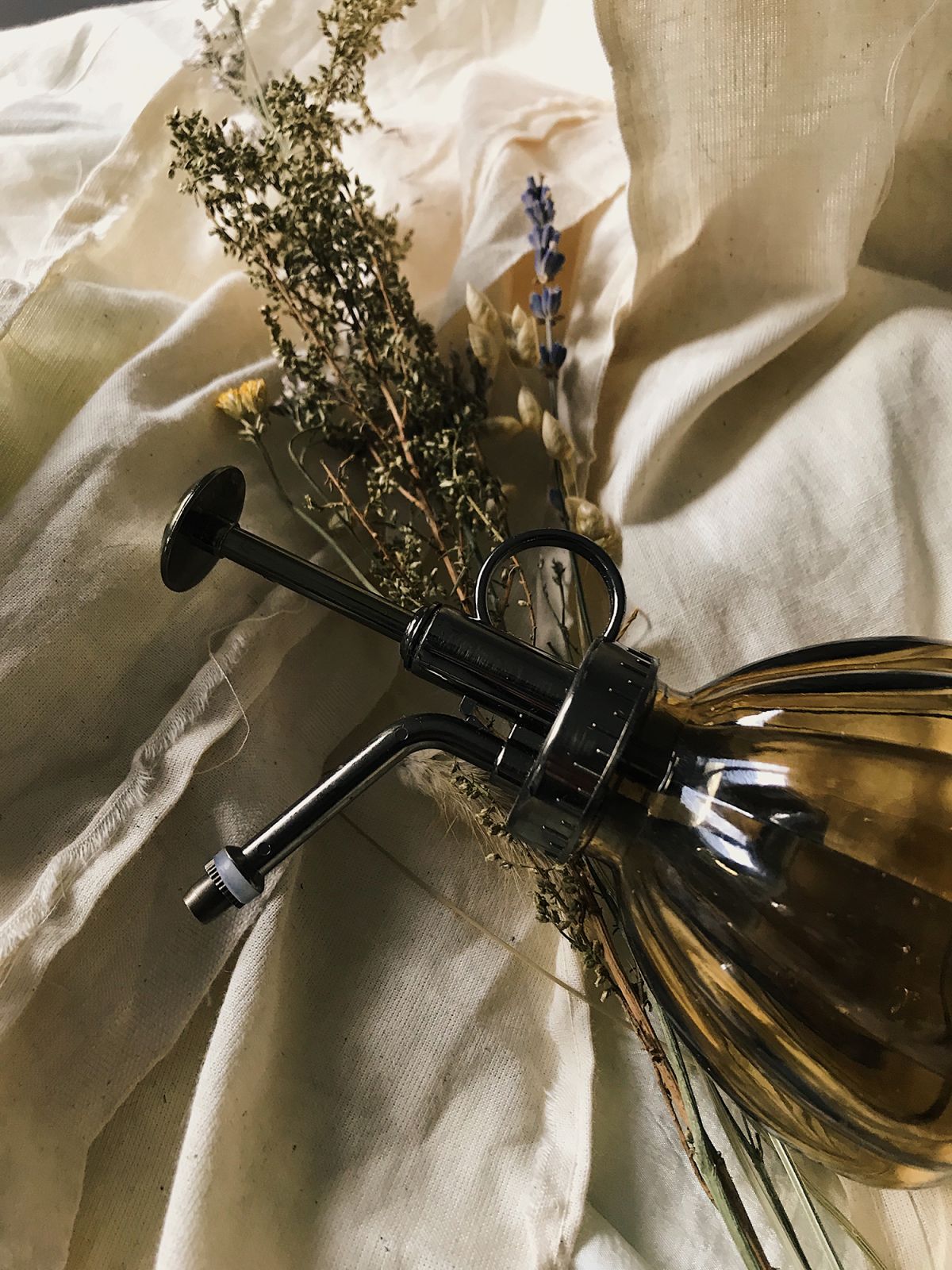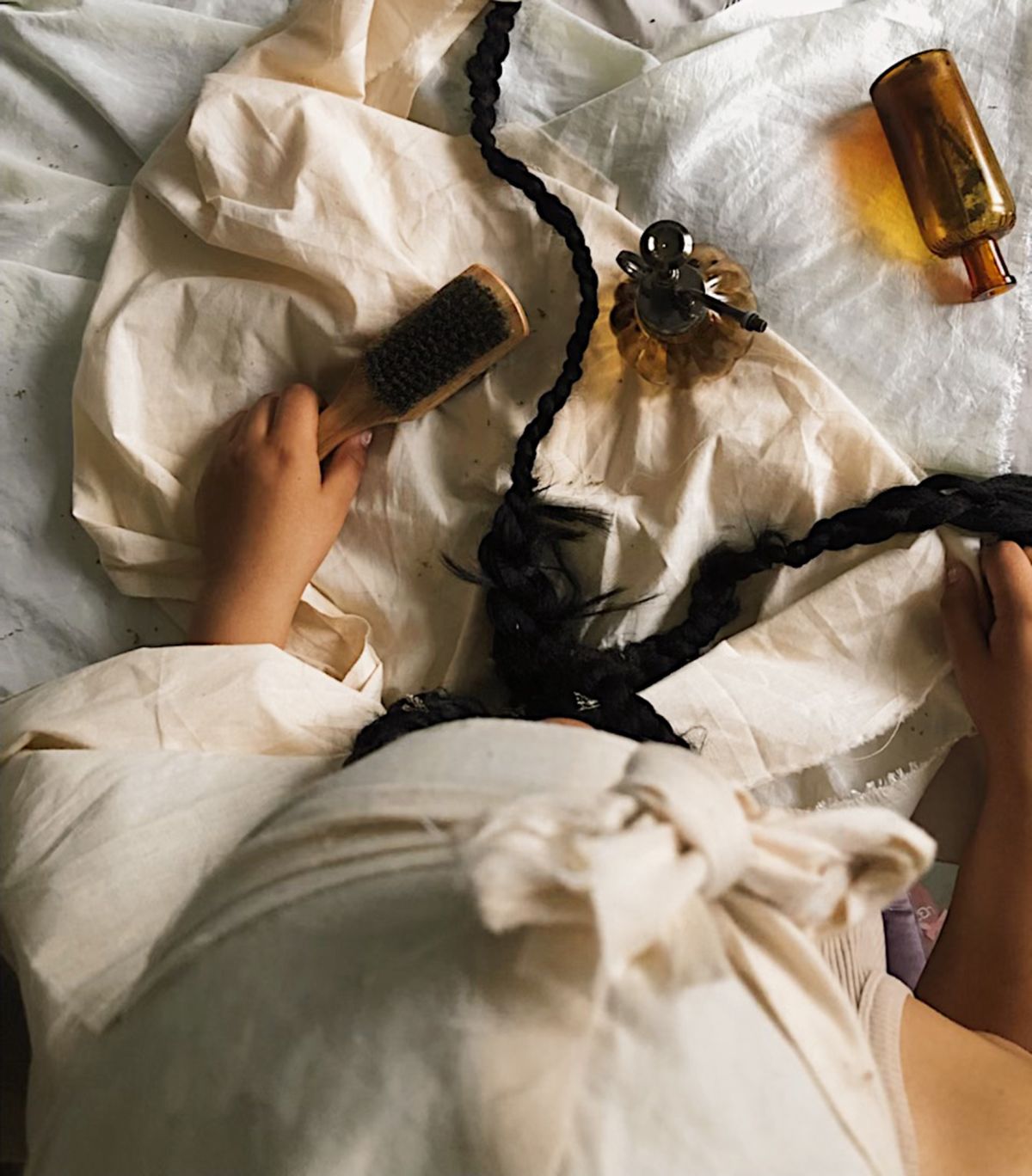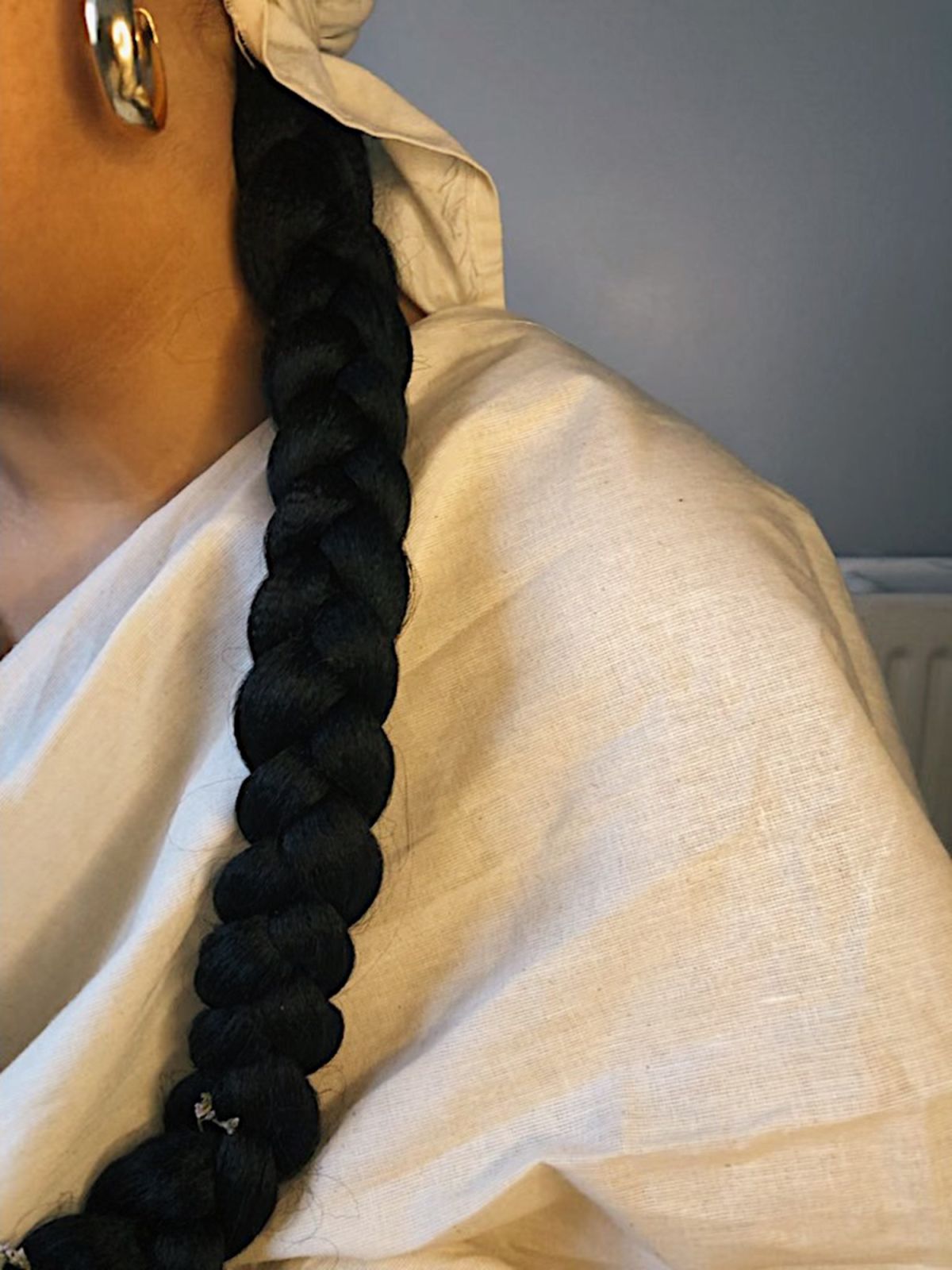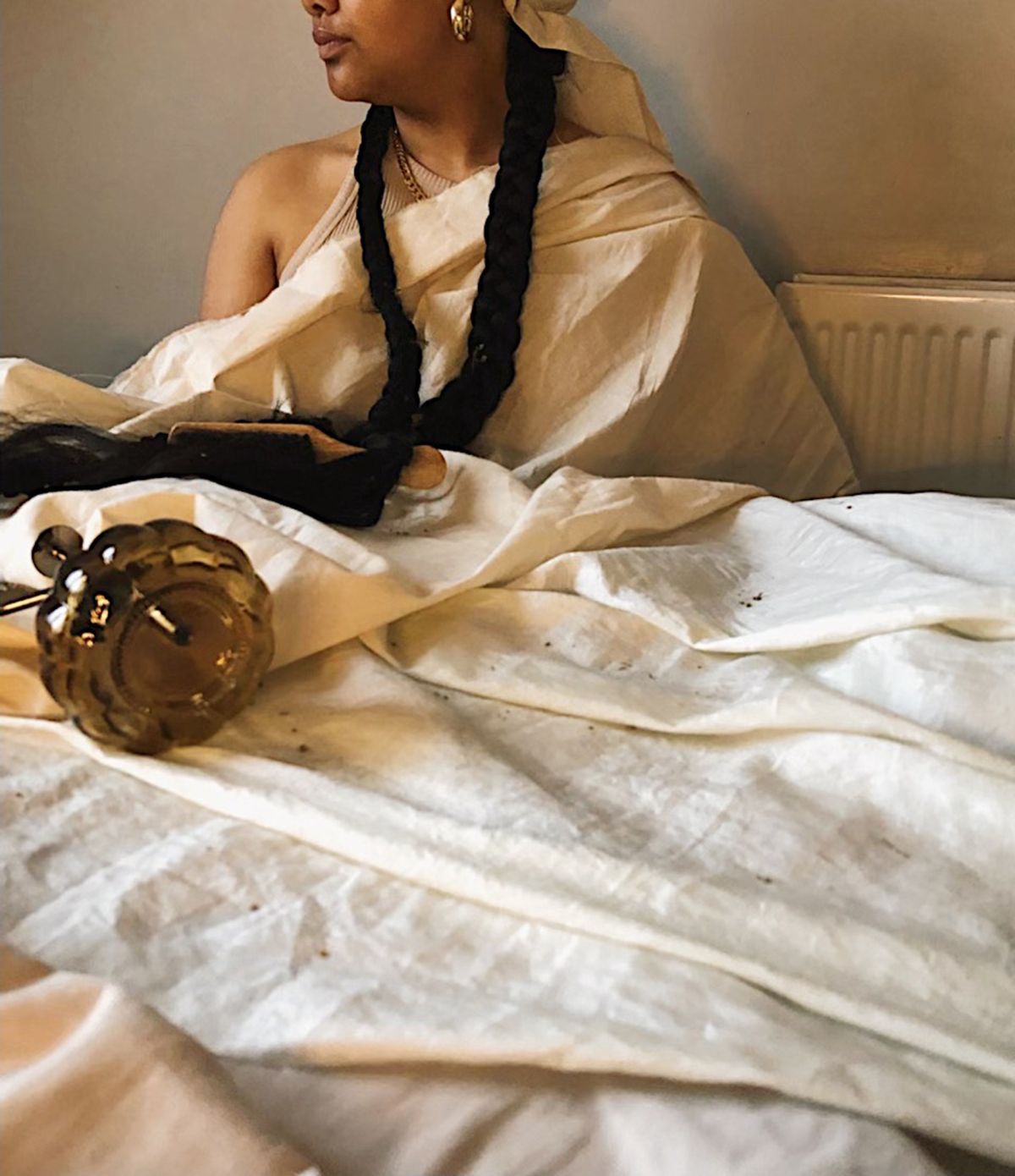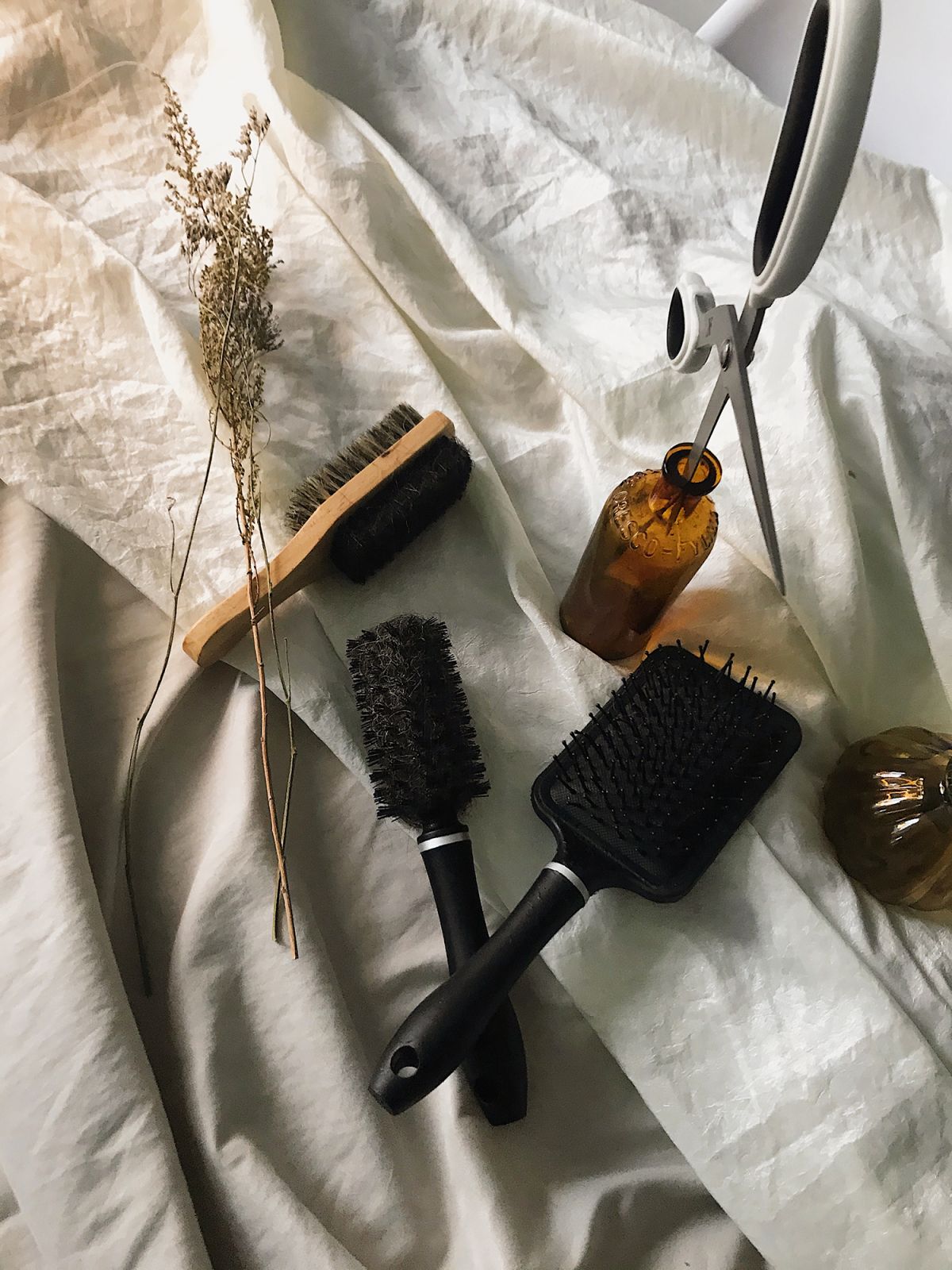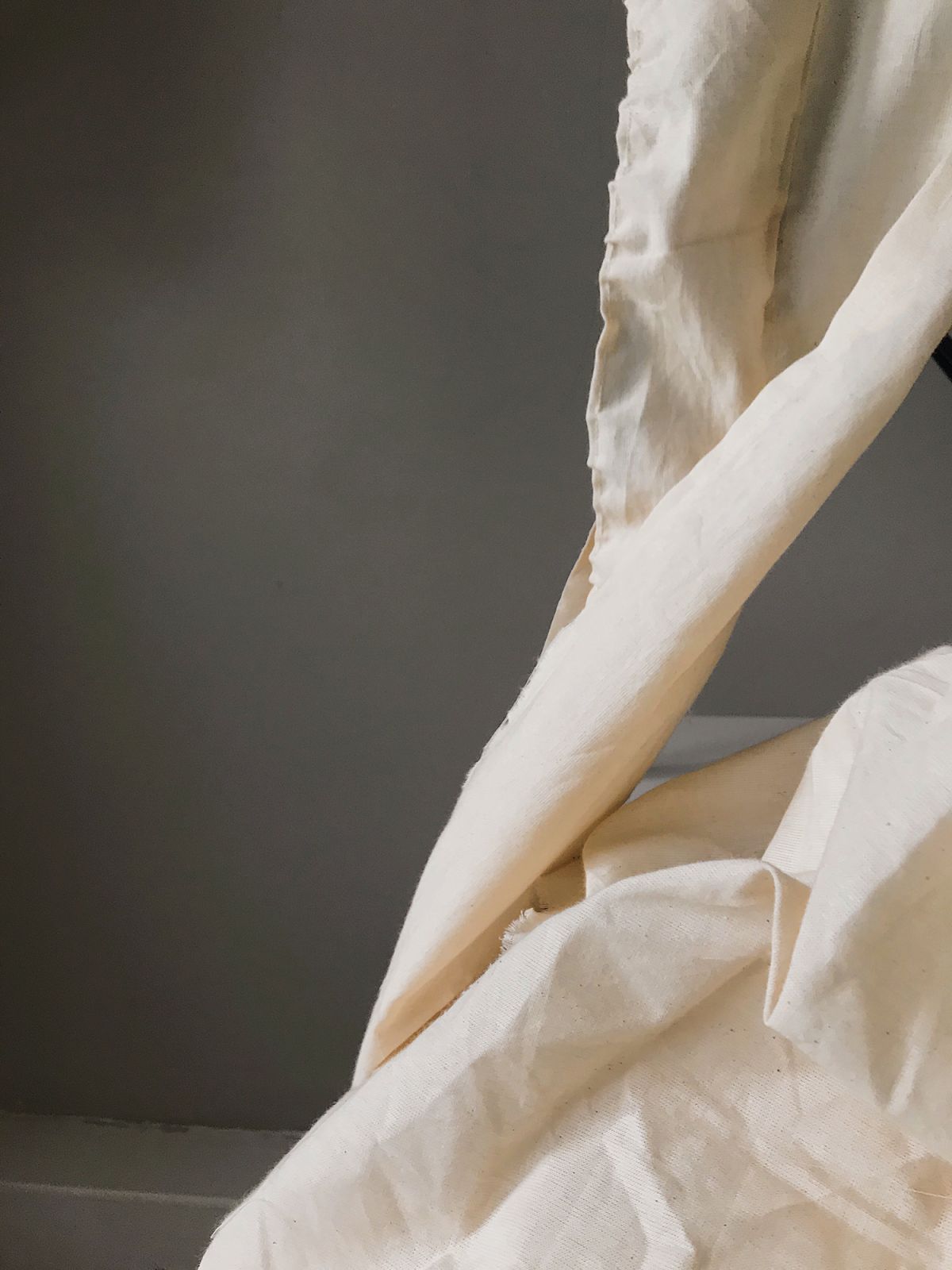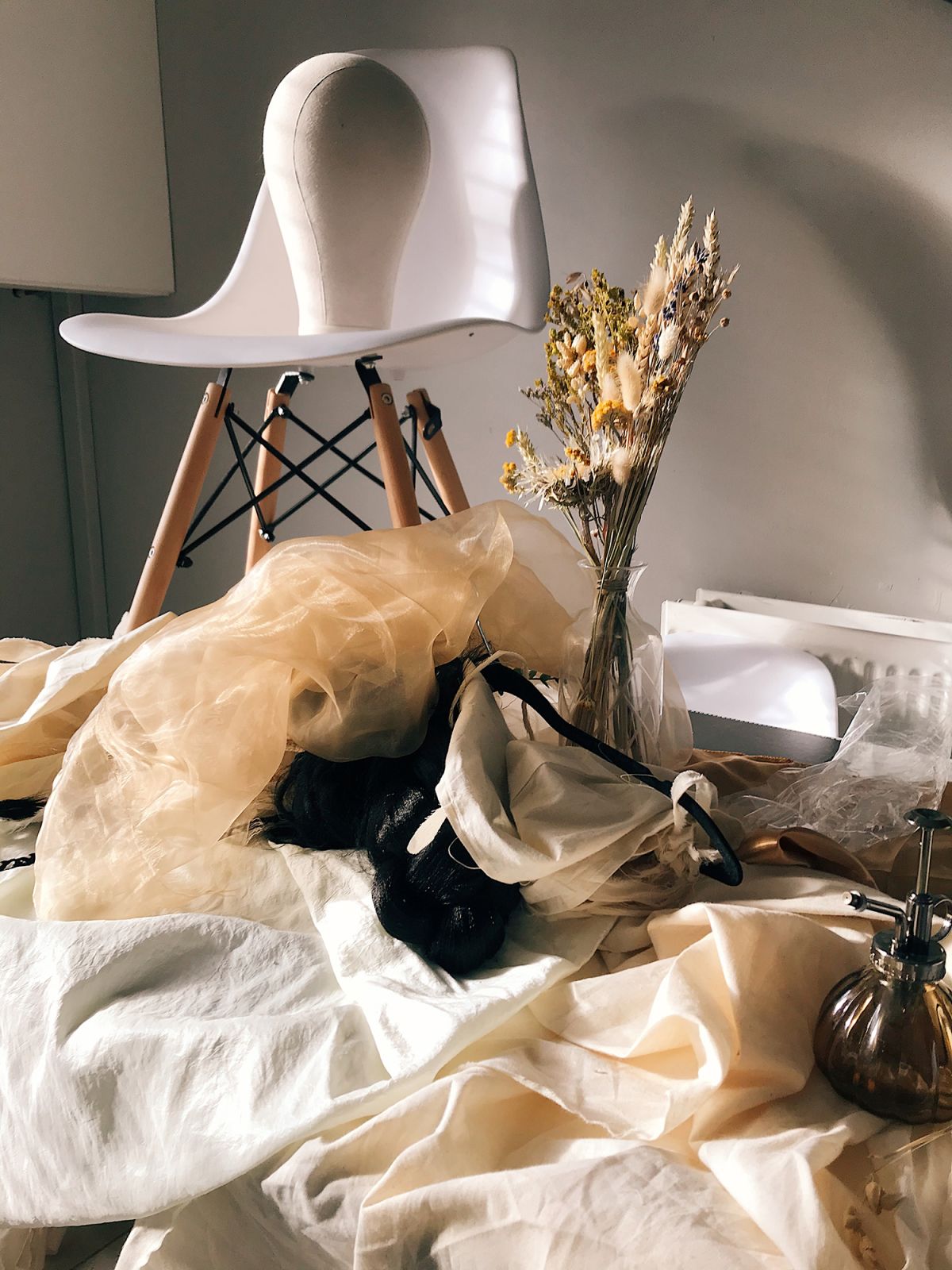 Research